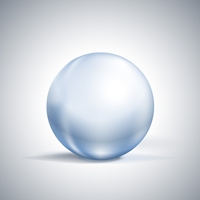 Committed To Fitness – Inside & Out!
Inside Out Fitness Center is a new enterprise established by Dr. Frances Carns, ND, founder of Angels At Work Holistic Health Center in Spencerport, NY. The Fitness Center will support the growing needs of successful Lifestyle Programs and Workout Sessions offered at the Health Center, and will also provide a venue open to anyone committed to fitness and a healthy lifestyle.
Dr. Carns has been training clients and running weight loss programs for over 30 years with great success.  She is committed to fitness – inside and out, and her passion is reflected in the type and quality of the services she offers.
Program & Service Highlights
….. Featuring Monthly Personal Training Sessions…… ►MORE INFO
….. Determine Your Baseline Health & Fitness Levels..►MORE INFO
….. Weight Training, Cardio, Yoga, Pilates & More!……. ►MORE INFO
… Define Your Goals & Create Your Own Program……… ►MORE INFO
Per Year

$

520.00

Membership Plan - Monthly

Per Month

$

50.00

X ...

...

...

...

...

Fitness Assessment - Max

Per Visit

$

125.00

Fitness Assessment - Lite

Per Visit

$

75.00

X...

...

...
...
...

Workout Classes - Drop-Ins

Per Class

$

12.00

Workout Classes - Members

Per Class

$

8.00

Personal Training Sessions

Per Session

$

60.00

Nickel Pack - 5 Sessions

@ $50.00

$

250.00

Dime Pack - 10 Sessions

@ $45.00

$

450.00

Ultra Pack - 11+ Sessions

@ $40.00

$

440.00+
Mondays

7:00 - 8:15 am

Wednesdays

7:00 - 8:15 am

Wednesdays

6:00 - 7:15 pm

Fridays

7:00 - 8:15 am