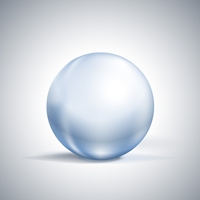 Committed To Fitness – Inside & Out!
The Fitness Center provides a venue open to anyone committed to fitness and a healthy lifestyle and also supports the growing needs of her sister Health Center, Angels At Work Holistic Health Center in Spencerport, NY, founded by Dr. Frances Carns.
Dr. Carns knows all too well that no single program fits all needs. Her services are designed to give you options – whether you're looking for structured workouts to stay fit, prefer a-la-cart services to work independently towards your goals, or you need a packaged plan with lots of guidance and monthly payments.
Member Benefits
..
12
Personal Training Sessions
(1 Per Month)
..
Nutrition Assessment with Personalized Menu
..
25% Discount on Workout Classes ($ 3.00 Off)
..
Fitness Assessment on Start-Up
Optional
*
..
$50.00 off Annual Fee or Make Monthly Payments
*We recommend a start-up Fitness Assessment for best results wth your program goals.
►MORE INFO
Fitness Assessments
Most fitness assessments assess  body composition and fitness level. Our Fitness Assessments go a step further, and also assess baseline health indicators and provide you with a Detoxification and Clean Eating Program option.
You'll have all you need to set and monitor goals whether your considering our Membership Plan or are working independently towards physical fitness, weight loss, managing a chronic condition, or developing a healthy lifestyle.
We highly recommend a start-up Fitness Assessment for best results with your program goals.
Fitness Assessment Components:
BIA Screening (Bioelectrical Impedance Analysis) to assess your body composition (fat in relation to lean body mass)
pH Analysis to measure relative acidity or alkalinity in your body as well as checking protein, carbohydrate, and absorption levels
Assessment Workout to determine current your fitness level (aerobic fitness, muscular strength, endurance, and flexibility)
Blood Pressure Check
to assess your risk for heart disease & stroke
MAX:
14 Day Detox Program
supervised by Dr. Carns to detox safely with an easy to follow two-week science-based program designed to help you re-calibrate your food choices and cultivate healthy eating patterns
MAX:
Clean Eating Program
and menu planning with Dr. Carns to incorporate clean eating into your lifestyle – including a guide for clean eating and detailed grocery lists.
Personal Training Sessions
Personal training begins with collecting information about daily routines, existing habits, baseline health indicators, and your fitness level. Personal Trainers work with you to establish wellness and physical fitness goals, create a workable program to help you get there, and provide you with guidance and support along your way to their achievement.  Personal Training Sessions include the following:
..
Personal Assessment & Support
..
Goal Setting & Monitoring
..
Program Review & Revision
..
Nutrition Counseling
..
Customized Workout Session
Workouts include Weight Training, Cardio Exercise, Yoga, Pilates, PiYo, and a Self Hypnosis Cool-Down focused on behavioral eating patterns.
….
…….$60.00 Per Session
…….45 Minute Duration
….
Nickel Pack – 5 Sessions
….$50.00 Ea (Save $10 Ea)
Dime Pack – 10 Sessions
….$45.00 Ea (Save $15 Ea)
Ultra Pack – 11+ Sessions
….$40.00 Ea (Save $20 Ea)
We highly recommend a Fitness Assessment prior to scheduling your Personal Training Sessions for best results in attaining your health and fitness goals.
Knowing your baseline health indicators and your current fitness level allows for the most effective program to be designed for you in the least amount of time.
Workout Classes
Dr. Fran understands the important role regular exercise plays in maintaining good health and the management of many chronic health conditions. She has seen much success in her practice with patients who dedicate themselves to optimizing their health with lifestyles that include regular exercise.
Workout Classes are designed to accommodate all skill levels, and no prior workout experience is required. Membership is also not required – all are welcomed to drop in and join us for our fun-filled and effective Workout Classes. Each class is different and incorporates a mix of the following techniques:
Weight Training




Increases muscle strength and tone, strengthens connective tissue and tendons, improves endurance and helps to protect you from injury




Aerobic Exercise




Strengthens the heart and lungs, improves endurance, and helps reduce your risk of developing certain chronic health issues




Yoga




Yoga poses increase flexibility, blood flow, muscle tone, and balance and Yoga breathing techniques relieve stress & improve awareness

Pilates




A workout that incorporates mind-body breathing techniques to strengthen your core and back, flatten abdominals, and look of leaner & longer




PiYo




Combines the core firming and muscle sculpting advantages of Pilates with the strength and flexibility achieved using Yoga




Self-Hypnosis




Cool-down using Self-Hypnosis techniques to address behavioral eating patterns such as stress, emotional, and comfort eating
| | | |
| --- | --- | --- |
| Mondays | | 7:00 - 8:15 am |
| Wednesdays | | 7:00 - 8:15 am |
| Wednesdays | | 6:00 - 7:15 pm |
| Fridays | | 7:00 - 8:15 am |
.

..

$

...

8.00 Per Class

.

..

$

.

12.00 Per Class
We require that you Check-In for all morning sessions you plan to attend by 5:00 pm on the day before to allow us to plan for sessions. Cancellation of your scheduled attendance would also be appreciated.