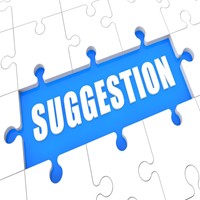 The Ultimate Self-Help Method
7th PATH™ Self-Hypnosis is a revolutionary new approach to self-improvement. This beautiful Mind-Body-Spirit approach to self-hypnosis is taught while in a state of hypnosis, where you learn to deprogram your mind, eliminating old programs before giving yourself suggestions for change. 7th PATH™ goes beyond conventional forms of self-hypnosis and mere visualization techniques of the past.
► Understanding Self-Hypnosis
Is hypnosis an appropriate tool for you? Call (585) 349-9983 for a FREE 10- Minute Phone Evaluation or
►Request One Online
The first step in getting started booking a private session with ►Dr. Frances Carns to guide you through the process and answer any questions you may have.  Information is also available about classroom and distance learning approaches using tape recorded classes.
Self-Hypnosis Sessions – $ 75.00 Per Visit (1 Hour)
(Anticipate from two to three sessions depending on individual circumstances)
► Send A Booking Request
7th PATH™ Self-Hypnosis is a special form of self-hypnosis that encourages you to incorporate your own highest spiritual or philosophical beliefs. This kind of approach brings a welcome focus to the practice of self-hypnosis, inviting this kind of power and wisdom into the process.
Maximize your potential by a Mind-Body-Spirit approach with the 7th PATH™ Self-Hypnosis technique.
Understanding Self-Hypnosis
7th PATH™ Is Simple
In just a few hours you can master the techniques used in 7th PATH™ Self-Hypnosis.  Anyone of normal intelligence who wants to learn this process can learn it, and use it to make powerful changes in their lives.  You will find the process is simple, yet profound in its ability to help you move along in life, moving you past old blockages to success.  A typical course, whether done one-on-one, in a classroom or by listening to a recording consists of: explaining how the mind works, how hypnosis works, how to introduce self-hypnosis, and how to construct hypnotic suggestions to make the changes that you want to make.
In The Privacy of Your Own Mind
Many issues which could only be worked with through counseling can now be helped in the privacy of your own mind.  With 7th PATH™ Self-Hypnosis you don't have to tell anyone about your problem or your past.  The work is done completely within yourself.  If you decide that you would like to talk with someone about what you are doing or the issues you are dealing with, 7th PATH™ teachers are Nationally Certified Hypnotherapists who can help you move through your issues more quickly if you wish.
Developed by Hypnosis Professionals
The 7th PATH™ System of Self-Hypnosis is the result of thousands of hours of hypnotherapy work conducted at the Banyan Hypnosis Center for Training and Services, Inc., where hypnotists from around the world are certified as 7th PATH™ Self-Hypnosis Trainers under the authority of the National Guild of Hypnotists.
The hypnosis information presented on this site was researched by the National Guild of Hypnotists educational facility and is distributed here as a public information service by ► Dr. Frances Carns, a member in good standing as a licensed, certified hypnothrapist.