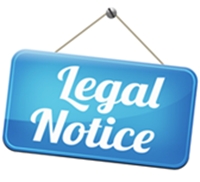 Disclaimer of Warranty and Limited Liability
Angels at Work provides no guarantees, implied warranties, or assurances of any kind regarding the content provided on this web site, and its principal, employees, consultants, agents, and practitioners shall be held harmless from all actions, costs and expenses, including legal fees, which relate to any breach of the Website ►Terms of Use and for any interpretation made by site visitors who the choose to independently act on information presented on this web site without medical or mental health professional supervision or recommendation.
ANGELS AT WORK LEGAL DISCLOURE
Last updated: August 04, 2015
Holistic Heath Care
The information on this web site is presented for informational purposes and is not intended to diagnose, treat, or cure any disease or to substitute the advice provided by your own physician and / or other medical or mental health professional.
Hypnosis Services
Hypnosis services rendered at Angels at Work  are offered as non-therapeutic hypnotism, defined as the use of hypnosis to inculcate positive thinking and the capacity for self-hypnosis. Services are not represented as any form of health care or psychotherapy, and despite research to the contrary, by law we make no medical health benefit claims for hypnosis services. The information presented on this site regarding hypnosis techniques was researched by the National Guild of Hypnotists and is distributed herein as a public information service by ►Dr. Frances Carns as a member in good standing. Although highly effective for many conditions, our hypnosis and related counseling services are not intended as a replacement for critically urgent care, evaluation, and treatment of medical and mental health conditions.
Nutritional Supplements
Information about nutritional supplements presented on this site is provided for informational purposes and is not meant to substitute the advice provided by your own physician or other medical professional. You should not use the information contained herein for diagnosing or treating a health problem or disease, or prescribing any medication. If you have or suspect that you have a medical problem, promptly contact your health care provider.
For More Information
If you have any questions or would like more information about this Privacy Policy, please please ►send us an email or contact us at (585) 349-9983.