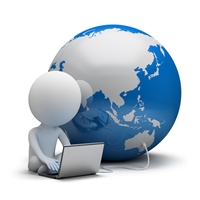 Terms of Web Site Use
The information on this web site is presented for informational purposes and is not intended to diagnose, treat, or cure any disease or to substitute the advice provided by your own physician and / or other medical or mental health professional.
Terms & Conditions of  Service
Please be sure to review and understand the following terms and other conditions of service on our web site to ensure your satisfaction and avoid any misunderstandings. By accessing site content or using this site to contract our services you agree to be bound by the Terms and Conditions of Service detailed below.
ANGELS AT WORK TERMS & CONDITIONS
Last updated:
August 04, 2015
Please read these Terms and Conditions of Service ("Terms", "Terms and Conditions") carefully before using this website, https://www.angelsatworkhealingcenter.com ("website") operated by Angels At Work ("us", "we", or "our"). Your access to our services via the use of this website is conditioned on your acceptance of and compliance with these Terms. These Terms apply to all visitors, users and others who use this web site to book appointments for, request more information about, or make online payments for the programs and services, classes, and other offerings provided at Angels At Work either electronically (online) or by phone.
Age Restrictions
You must be at least 18 years of age to contract any mail-in or online applications for service made available on this site.
Appointment Cancellations
Angels At Work requires a 48-hour (two business days) advance notice on all cancellations by calling (585) 349-9983. Cancellations, missed appointments, and rescheduled visits not in compliance with this policy will result in a cancellation charge equal to your visit fee for your missed appointment.
Visit Fees and Product Payment
Please be prepared to pay your visit fee on the day of your scheduled appointment for all programs and appointments initiated by online booking requests unless prior arrangements have been made. Visit fees and program fees are disclosed on service information pages, under booking request and program information request form acknowledgements, and will be confirmed by phone when your appointment is scheduled. Any product recommendations that may be made that you elect to use are not included in your visit fee and are payable in addition to your fee on the day of your visit unless you choose to pick them up at a later time.
Registration Cancellations
A one week advance cancellation notice to Angels at Work at (585) 349-9983 is required on all class o event registrations in order to be considered for a partial refund of your registration fee.
Weather Cancellations
We will call the number you provide on your registration form in the event of weather-related cancellations. If you attend our weekly open sessions that do not require advance registraton (Yoga, Meditation, and Workouts), we post notices on our Mailing List and Facebook if sessions are canceled due to weather conditions. If have a concern about the status of a scheduled event, please call Angels at Work at (585) 349-9983 for a recorded message.
Registration Refunds
Events cancelled for any reason will be rescheduled. You will be notified by phone at the number you provide on your registration and will be given the option to attend the event as rescheduled or request a full refund of your paid registration.
Online Payments
We accept all major debit and credit cards for online payments. A valid debit or credit card in your name billed to your address is required for deposits or payments of all online transactions. Please call (585) 349-9983 to make arrangements for payments by cash, check, or money order if necessary or use the Mail-in / Drop Off Registration Form available on our site.
Returned Check Fees
You will be responsible for an additional $25.00 returned check charge for any checks returned to us unpaid by your bank submitted for payment with mail-in class registration forms made available to you on this web site.
Electronic Mailing List
Anti-spam laws now require that all subscribers added to our electronic mailing list must independently opt-in to our mailing list, receive a confirmation e-mail, and confirm the subscribed address by replying to the email in order to activate their subscription. We use a secure, third-party list service to manage our subscriptions to ensure compliance with these laws. Please note that this precludes us from changing or opting you out, or canceling, your subscription. You can change subscription preferences by clicking the Unsubscribe link at the bottom of any e-mail message we send to you in the future. If you have any problems adding or managing your subscription account, please ►contact our webmaster for assistance.
Links To Other Web Sites
Our website may contain links to third-party websites or services that are not owned or controlled by Angels At Work. We have no control over, and assume no responsibility for, the content, privacy policies, or practices of any third party websites or services. You further acknowledge and agree that Angels At Work shall not be responsible or liable, directly or indirectly, for any damage or loss caused or alleged to be caused by or in connection with use of or reliance on any such content, goods or services available on or through any such websites or services. We strongly advise you to read the terms and conditions and privacy policies of any third-party websites or services that you visit via links on our site, including the Facebook "Like" option..
Termination
We may terminate or suspend access to our website immediately, without prior notice or liability, for any reason whatsoever, including without limitation if you breach these Terms. All provisions of the Terms which by their nature should survive termination shall survive termination, including, without limitation, ownership provisions, warranty disclaimers, indemnity and limitations of liability.
Governing Law
These Terms shall be governed and construed in accordance with the laws of New York, United States, without regard to its conflict of law provisions. Our failure to enforce any right or provision of these Terms will not be considered a waiver of those rights. If any provision of these Terms is held to be invalid or unenforceable by a court, the remaining provisions of these Terms will remain in effect. These Terms constitute the entire agreement between us regarding our website, and supersede and replace any prior agreements we might have between us regarding this website.
Changes
We reserve the right, at our sole discretion, to modify or replace these Terms at any time. If a revision is material we will try to provide at least 60 days notice prior to any new terms taking effect by emailing site visitors that have opted-in to our electronic mailing list. What constitutes a material change will be determined at our sole discretion. By continuing to access or use our Service after those revisions become effective, you agree to be bound by the revised terms. If you do not agree to the new terms, please desist use of this website.
For More Information
If you have any questions or would like more information about this Privacy Policy, please please ►send us an email or contact us at (585) 349-9983.
The preceding terms and conditions apply to services directly provided by
►Dr. Frances Carns
of Angels At Work Holistic Health Center. If your appointment, program, or service is provided by one of our
►Complientary Care Associate Practitioners
, please contact them directly for information about policies that apply to your visits with them.
This Terms & Conditions agreement was created by TermsFeed and edited for site-relevant content by our webmaster.